Earn Your Master of Legal Studies Online
Earn Your Master of Legal Studies Online
Earn Your Master of Legal Studies Online
No LSAT or GRE Scores Required to Apply
No LSAT or GRE Scores Required to Apply
No LSAT or GRE Scores Required to Apply
Gain an Advanced Understanding of the Legal System with a Master of Legal Studies
Legal competence continues to prove its importance as the law permeates almost every industry. Designed for professionals, like you, who interact with the law but are not practicing lawyers, an online Master of Legal Studies (MLS) will improve your understanding of the U.S. legal system so you can make more informed decisions, enhance your credibility, and advance your career.
The American University Washington College of Law online MLS program prepares you with a solid foundation of legal knowledge and is designed so that you can customize your degree to align with your specific interests and career goals. You can choose from the following MLS specialization tracks:
General MLS | Business | Health Care Compliance | Technology | Cybersecurity | U.S. Legislation
$15,000 Scholarships Guaranteed
Applicants admitted to the October 2023, January 2024, or April 2024 cohort will be guaranteed a scholarship of $15,000.
About American University Washington
College of Law
Over 120 years ago, at a time when women were generally excluded from the legal profession, American University Washington College of Law became the first law school in the world to be founded by women. It followed by having the first woman dean and the first all-female law school class.
American University Washington College of Law has a tradition of providing opportunities for those historically outside of the mainstream of the legal profession. Since its founding, the school has remained committed to creating a law school that values equality, diversity, inclusivity, and experiential learning. Key to student success, the respected faculty embrace the school's values and play an essential role as mentors who help build connections in the legal field.
#6
International Law
#8
Intellectual Property Law
#11
Health Law
U.S. News & World Report's 2022 Best Law Schools rankings for American University Washington College of Law's Speciality Programs1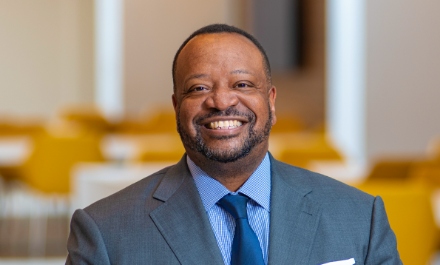 "I am truly honored to join Washington College of Law and American University and look forward to building upon the foundation of WCL's impressive tradition of scholarly and teaching excellence, commitment to diversity and equal justice, and service to the legal profession and society – in the District of Columbia, throughout the nation, and around the world."
Roger A. Fairfax, Jr.,
Dean at American University Washington College of Law
The final application deadline for the upcoming April 2024 cohort is
February 19, 2024
Student Experience
The online MLS program combines online collaboration with face-to-face learning to create an engaging learning experience. As a student in the program, you will participate in live online classes, complete self-paced coursework, and attend an in-person immersion on our Washington, D.C. campus.
By attending American University Washington College of Law, you will gain access to the legal hub of Washington, D.C. and will be at the center of some of the world's most valuable legal resources and connections. You will also join a large alumni network of talented legal professionals who can support you in reaching your career goals.