Legal Field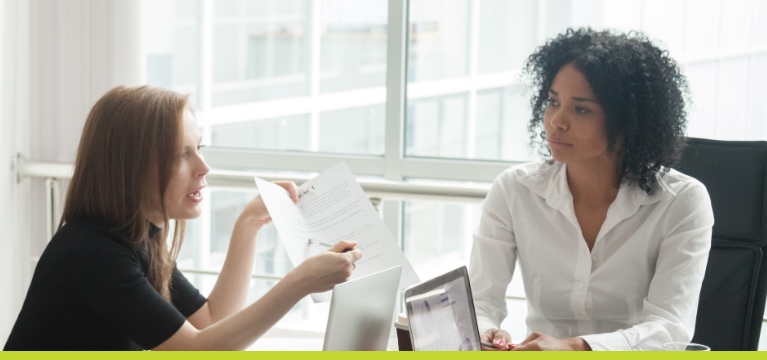 An MLS provides a thorough understanding of the law, making it an optimal degree if you are interested in a law-related career path but don't want to become a lawyer. Throughout the program, you will learn fundamental concepts of the institutional and substantive aspects of U.S. legal practice. You will also learn how to analyze legal documents, document legal matters, and effectively work and communicate with lawyers and other legal professionals.
Careers in the legal field you might consider pursuing with a Master of Legal Studies degree include:
Paralegal
Paralegals conduct research, write and process formal statements for court cases, and draft other legal documents. An MLS will help you gain a solid foundation in various areas of the law, help enhance your writing skills when working with legal documents, and provide you with a comprehensive knowledge of the legal system so that you can better support lawyers. You will also have the opportunity to acquire specialized skills through one of our five specializations, which help you understand the law as it relates to different industries such as business or health care.
Legal Assistant
Legal assistants keep cases organized, get in contact with people involved in cases, and draft various documents like contracts. With an MLS, you will learn how to read and interpret agreements that allocate and describe legal responsibility and risk. You will also gain the hands-on experience needed to support lawyers and draft legal documents.
Legal Research Assistant
Legal research assistants help lawyers by doing research for cases, organizing and filing documents for trials and meetings, and writing daily reports. With an MLS, you will learn the basics of the U.S. legal system, including regulations and compliance, healthcare law, and business associations. This knowledge will aid in your research and will help you to better support lawyers.
Legal Journalist or Reporter
An MLS degree can help legal journalists and reporters covering courts or local governments better understand the law, adding depth and insight to their case reporting. Professionals in this field can expect to come out of the program with an enhanced legal vocabulary; a deep knowledge of the U.S. legal system; and an understanding of the legal procedures, concepts, and regulations that affect their day-to-day work.
The mean annual wage for news analysts, reporters, and journalists was $62,400 in May 2019.5
MLS courses relevant to jobs in the legal field
Prepare for the Next Phase of Your Career
Learn more about how an MLS can help you advance in your current role in the legal field. Explore the online Master of Legal Studies program at American University Washington College of Law today.
The included data is from the Congressional Research Service for the House of Representatives and is not directly associated with American University's online MLS degree. It also does not take into account unpredictable changes to job outlook due to the economy.
1Bureau of Labor Statistics, Paralegals and Legal Assistants, Accessed June 2020arrow_upwardReturn to footnote reference
2Bureau of Labor Statistics, Paralegals and Legal Assistants Outlook, Accessed June 2020arrow_upwardReturn to footnote reference
3Bureau of Labor Statistics, Paralegals and Legal Assistants, Accessed June 2020arrow_upwardReturn to footnote reference
4Bureau of Labor Statistics, Paralegals and Legal Assistants Outlook, Accessed June 2020arrow_upwardReturn to footnote reference
5Bureau of Labor Statistics, News Analysts, Reporters, and Journalists, Accessed June 2020arrow_upwardReturn to footnote reference