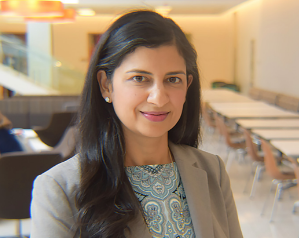 Asha Scielzo
ASSOCIATE DIRECTOR
Asha Scielzo serves as the associate director of AUWCL's Health Law and Policy Program and as an adjunct professor of law. In this leadership role, she assists with development of the health law and policy curriculum, recruitment of adjunct professors, expansion of health law externships, career counseling, career panels, and other programming. She advises the student-led Health Law & Policy Brief and the Health Law & Policy Students Association. She founded and manages the annual WCL National Health Law Writing Competition and directs the annual Health Law & Policy Summer Institute.
Professor Scielzo brings over 15 years of large law firm practice experience to the law school. As a practitioner, she concentrated her practice on health care regulatory counseling, with significant expertise in fraud and abuse and reimbursement considerations and their impact on day-to-day operations, corporate compliance and governance, and transactions.
A leader in the health law academic community, she has assisted several law schools with the development of health law curricula for their JD and LLM programs. She teaches a wide range of courses on the subject of health care fraud and abuse, compliance, governance, and mergers and acquisitions.
Professor Scielzo serves on the Board of Directors of the American Health Lawyers Association (AHLA) and has also served for many years as the chair of the Planning Committee for the annual AHLA Fundamentals of Health Law Conference. She had the privilege of serving as the at-large member of the AHLA Nominating Committee for the 2014–2015 year. She is a frequent speaker and author in the field of health law, and serves as a mentor to law students and young lawyers.
Prior to attending law school, Professor Scielzo worked as a health care strategy analyst at the Advisory Board Company in Washington, DC. With a background in science, she co-authored several articles published in distinguished clinical journals such as the Journal of the American Medical Association and Critical Care Medicine.
EDUCATION
JD, Georgetown University Law Center, 1999 (cum laude)
BA, University of Pennsylvania, 1995