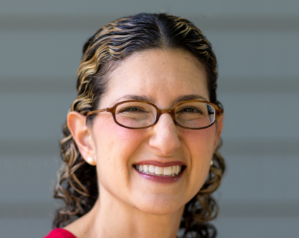 Daniele Schiffman
ADJUNCT FACULTY
Daniele Schiffman is an adjunct professor with the online Master of Legal Studies program at the American University Washington College of Law. She currently teaches Introduction to Compliance and Regulation. She is also the assistant general counsel and chief compliance officer at Indo-MIM Inc., a leading global supplier of precision-engineered products using metal injection molding (MIM) as the core manufacturing technology.
She is responsible for overseeing compliance with laws, regulatory requirements, policies, and procedures within Indo-MIM Inc. Previously, she worked as a senior associate in the Washington, DC, office of Skadden Arps. She represented clients in connection with congressional, government, and internal investigations. She also worked as a senior policy analyst at the U.S. Government Accountability Office, investigating how the federal government spends taxpayer dollars and briefing congressional staff on her findings.
Daniele graduated with honors from the American University Washington College of Law and received her Master of Public Administration from Columbia University's School of International and Public Affairs. For her undergraduate degree, she attended the University of Chicago, where she studied political science and economics.