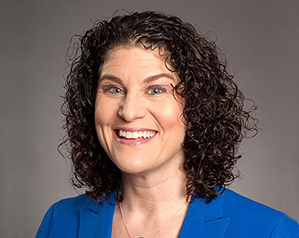 Diane Seltzer Torre
ADJUNCT FACULTY
Diane Seltzer Torre has been an Adjunct Professor of Law at American University, Washington College of Law since 2003. She developed and is currently teaching "Human Resources Compliance" for the Master of Legal Studies program. She has taught J.D. students Employment Discrimination as well as Employment Law: The Employment Relationship.
In addition to teaching, Diane has her own practice representing employers and employees in all aspects of employment law and employment litigation. She also serves as a mediator for employment disputes. Since 2004, she has provided annual employment law training to the judicial law clerks for the United States District Court of Maryland, and in 2015, the Judges of that Court presented her with their Exceptional Service Award. She clerked for Judge Frederick C. Wright III, Judge John P. Corderman, and Judge Daniel Moylan of the Circuit Court of Maryland for Washington County after graduation.
In 2019, Diane Seltzer Torre was peer rated as a Maryland Super Lawyer through Thomson Reuters, and in a 2019 survey conducted by Bethesda Magazine, her peers selected her as one of the Top Employment Law attorneys. In 2020, she was also peer rated as a Washington, D.C. Super Lawyer through Thomson Reuters.
In November 2019, Ms. Seltzer Torre began service on the D.C. Bar's 2020-2025 Strategic Planning Committee. In October 2018, Ms. Seltzer Torre was elected to the D.C. Bar's Continuing Legal Education Committee, for which she previously served as Chair (2016-2017), as Vice Chair (2015-2016), and as a Committee member (2012-2015). Since 2018, she has also served on the D.C. Bar's Screening Committee, Communities Committee, and Nominations Committee.
She has spoken nationally and locally at various programs on employment law and has appeared as a guest on and in national and local media programs and publications.  She frequently serves as a faculty member on Continuing Legal Education programs presented by the D.C. Bar.