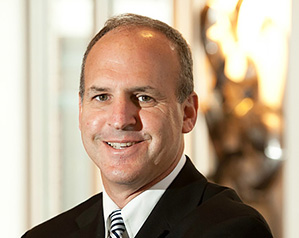 Steven Shapiro
DIRECTOR OF HOSPITALITY AND TOURISM LAW PROGRAM
Steven Shapiro, the director of the Hospitality and Tourism Law Program at WCL, also teaches Construction Law (LAW 885) and Contract Drafting (LAW 849) at the school. An engineer and lawyer (and sometime construction superintendent), Mr. Shapiro has a distinct experience in the interplay of construction and design as well as complex agreements in real estate development.
As a project executive in the general contracting industry, Mr. Shapiro is tasked with national strategic development and has been a construction manager on hotel, commercial office, and embassy projects. Before construction management, Mr. Shapiro practiced law, representing national and regional development entities. He served as lead counsel in the acquisition, financing, construction, and leasing of properties including retail, commercial office centers, and multi-family projects. In addition to development entities, he represented equity funds, commercial lenders, and mezzanine investors.
At the University of Maryland, Mr. Shapiro has taught Real Estate Development for the Contractor in the School of Engineering and Construction Management for the Professional Developer in the School of Architecture. He has taught Construction Management at the Johns Hopkins School of Business. He is the author of Maryland Real Estate Laws Annotated (West), Maryland Business Laws Annotated (West), and Pennsylvania Construction Law (West), plus a contributor to Hotel Law (Routledge). In addition, he is the author of articles published in scholarly journals and has been invited to panel presentations on topics relating to design, construction, and sustainable development at national venues such as the International Council of Shopping Centers, Carnegie Mellon University, and the University of Florida.
Mr. Shapiro earned an undergraduate business administration degree from Georgetown University in 1984, a law degree from the Georgetown University Law Center in 1987, and a Master of Laws degree from Georgetown Law Center in 1991. In 2004, he received a master's degree in engineering from the University of Maryland.